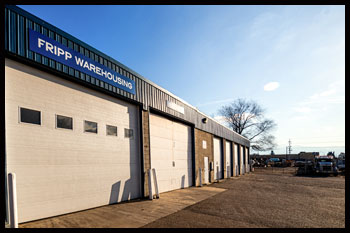 Outdoor Services
For businesses that need a safe outside storage solution, FRIPP WAREHOUSING has a secure, fenced 2 acre property which is regularly patrolled by an accredited security company.
If you require a secure outside location for your property we can arrange to show you the available spaces.
Trust FRIPP WAREHOUSING to keep your goods safe and secure within the guarded confines of our compound.
Des Services De Plein Air
Pour les entreprises qui ont besoin d'entreposage extérieur sécurisé, ENTREPOSAGE FRIPP a une propriété clôturée de 2 acres qui est patrouillé régulièrement par une compagnie de sécurité accréditée.
Si vous avez besoin d'un endroit fiable extérieur pour votre marchandise, nous pouvons arranger une visite complète des lieux, des espaces et options disponibles.
Faites confiance à ENTREPOSAGE FRIPP pour assuré la garde de votre marchandise dans un endroit bien protégé et sécurisé.